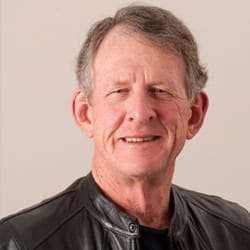 Ken Bone
Chairperson
Ken Bone is a semi-retired senior public service manager – having worked in Commonwealth, State, and local government. A graduate in Economics – his public service roles has focused on housing, health services, children's protection, and childhood services.  In addition, Ken has worked in a range of urban services and capital building programs.
Ken was brought up in the western suburbs of Sydney and is keenly interested in seeing services delivered that provide a basis for people believing in themselves and allowing people to use their talents to their full potential to achieve independence.
As a Board member, Ken is passionate about supporting Woodville Alliance to be an even more key contributor to the community life of south-western Sydney.  He has been on a number of boards including in community housing, sports boards, and a showground trust.
---
Cirillo Tony Calderan
Director
Tony was employed in the Public Sector for over 30 years and is now retired. Since 2004 he has been employed by the Department of Housing (LAHC) and Family and Community Services working and for most of this time responsible for Management Accounting.
Tony has been a graduate member of the Australian Institute of Company Directors since June 2014 and has served as a Board Member and Treasurer of Rotary Club of Wetherill Park since July 2015. Appointed to the Board in June 2016.
---
Vinita Deodhar
Director
Vinita is Chief Product Officer at Open Orbit, a tech start-up based at Stone & Chalk. Prior to this, she held the position of Executive Director with NSW Government.
Vinita is a seasoned senior executive with deep experience in leading change and enhancing enterprise performance in complex environments. She combines business acumen with a deep sense of caring and compassion for people.
Her experience in Government spans over 13 years – mainly with NSW Treasury, as well as Education, Environment, Climate change and Water, and Investment NSW. Vinita led NSW Government's transformation to a more outcome-focused culture.
A well-rounded leader, Vinita brings a wide range of expertise from across public and private sectors – covering strategy, governance, management, budgeting, public policy, marketing and advertising. She holds a Ph.D. in Economics from Macquarie University and is a graduate of the Australian Institute of Company Directors.
Vinita is a committed Rotarian working on local and global philanthropic projects including the provision of sanitation, water and hygiene. She has envisioned and led community service projects to recognise the role, contribution, and challenges of older people.
Born in India, Vinita speaks Hindi and Marathi, besides English.
---
Hanna Ebeling
Director
Hanna Ebeling is CEO at SEFA where she leads a team that works closely with purpose-driven organisations on developing financial solutions or investment readiness services to suit their needs.
She is passionate about working with philanthropy on blended finance deals and innovative housing models. She works with the Prime Minister's Community Business Partnership to improve collaboration between government, the private sector and philanthropy.
Prior to Australia, Hanna spent two years in the Philippines, managing a social enterprise accelerator program for LGT Impact Ventures and launching an affordable bamboo housing business with United Nations and the Hilti Foundation. Before moving into impact investing, she spent six years in banking with HSBC globally, lastly working for the Chief Investment Officer of Group Private Banking.
Hanna holds a B.A. in Economics from the University of St.Gallen, Switzerland, is a CFA charterholder, and a graduate of the Australian Institute of Company Directors.
---
Sandra Gamble
Director
Sandra a non-executive director, chair & committee member with over two decades of board level experience as both a director and board advisor. She has worked across the public, private and not for profit sectors with particular experience in the utilities, infrastructure and the energy industries.
At board level some highlights include:
• Member of the Board of the NZ Electricity Authority
• Chair, Save the Children (NSW) and Director, Save the Children Australia
Sandra has extensive experience working in and with NSW state owned corporations and government agencies at the most senior levels, building constructive relationships with elected officials, regulators, government agencies, industry organisations, other businesses and customer advocates. She has worked in urban and regional areas, and on major state and national initiatives.
Sandra has completed the AICD Company Directors Course, an MBA, a Bachelor of Electrical Engineering with Honours, and is prequalified as a NSW Government Boards Audit & Risk Committee Member.
---
Elizabeth Grinston
Director
Elizabeth is a lawyer and works at the University of New South Wales, where – as the General Counsel and University Secretary – she is responsible for the legal and governance functions of the University. Prior to this, Elizabeth has had very diverse roles as a legal practitioner, becoming a partner of a large national law firm early in her career, and being appointed as a legal member of numerous State and Federal Tribunals. These included the Social Security Appeals Tribunal, where she acquired experience in relation to issues of disability and social disadvantage.
Prior to joining the University of New South Wales, Elizabeth was general counsel at Screen Australia, a Commonwealth authority established to invest in and support the Australian screen and digital media industry. In addition, Elizabeth has been a non-executive Director of companies in the financial services and energy sectors.
While pursuing her career as a lawyer and non-executive Director, Elizabeth raised four children. Elizabeth is a first generation Australian, and her family background is European. Through her family's history, Elizabeth has a deep understanding of the experience of migrants who re-start their lives in Australia.
---
David Hua
Director
David Hua is a digital strategist who has lived, learned, and worked in a multiplatform world for over 20 years. He's been a senior executive at the Australian Broadcasting Corporation for over a decade, holding roles including Head of Digital Operations at ABC International and Multiplatform Content Manager for ABC Radio.
He's previously worked in eCommerce, digital marketing, and in content production and has a Masters in Media, Arts and Production from the University of Technology, Sydney.
Born in Vietnam, David lived in regional NSW when he first arrived in Australia and has spent over 15 years as a resident of south-western Sydney. He's able to speak Cantonese, Vietnamese, and Mandarin.
---
Anthony Zheng
Director
Anthony is a doctor who's specialised in public health medicine. He currently consults for the non-government sector primarily on health strategy projects.
Prior to starting his own business, Anthony helped to set up the state's COVID-19 response. He has spent most of his career in the government sector working on health policy as well as managing disease outbreaks and environmental health issues.
Anthony was an Executive at a non-government health organisation and is passionate that everyone has a fair go at health.