Develop Life-skills in Employment and
Have Fun with Friends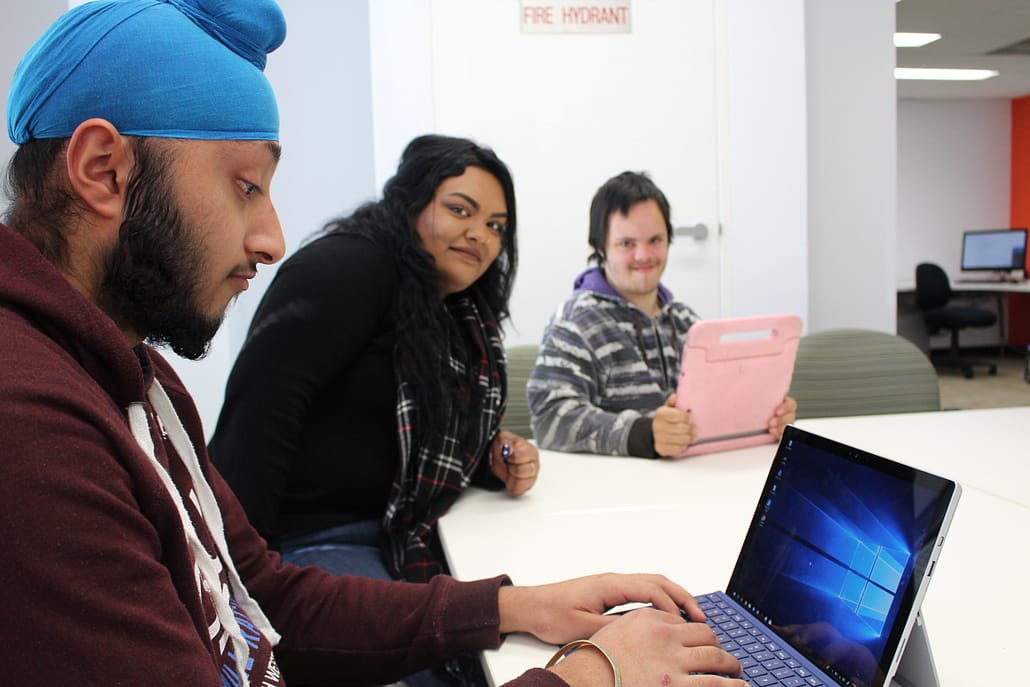 Talk to us today about a unique pathway that offers people with disability the kind of support, training and work experience needed to move towards employment.
This program is delivered in partnership with TAFE and Disability Employment Services to provide a pathway to employment, and as such is suitable for people who want to take part in TAFE accredited courses and work experience. As well as education, we focus on developing life skills that will support a person in employment and have fun with friends! The program is available in both Fairfield and Liverpool.
Click here to view the Woodville Alliance NDIS Supported Educational Program brochure
Eligibility and Funding
The program is funded under the NDIS's School Leaver Employment Supports (SLES) and Finding and Keeping a Job. To be eligible for SLES, students must meet the following criteria:
A school leaver who has completed Year 12
Be eligible for the NDIS
Identified as suitable for SLES through a functional work assessment administered in Year 12 at school
Available through Core Supports if your goals is employment orientated.
How the GeekAbility Program works
Study and work experience
Get accredited TAFE training tailored to your personal needs and be mentored by experienced leaders to develop digital literacy, skills and knowledge to work in your chosen area. Tell us what you enjoy, or dream to work and we will develop a tailored program. As well as education, we focus on developing life skills that will support a person in employment.
Have fun!
Be with like-minded people, enjoy weekly social activities, and celebrate weekly success on your journey towards a fulfilling life.

Talk to us today
We welcome you to contact us or visit us at any time to learn more about our great services.
Woodville Alliance
Disability services
44-46 Mandarin Street
Fairfield East NSW 2165
T: 9722 5200
E: ndis@woodville.org.au
Alternatively, complete an enquiry form and we will get back to you soon.
Subscribe to be notified of new developments in creating a better future.