Carers give so much of themselves.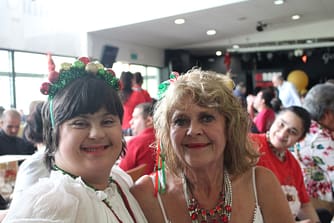 Our weekend and evening program offers carers some support by creating some space in their busy schedules.
Our Leisure Link program is a recreational program for people with disability to meet new people and have fun in a healthy and energetic environment.
We run trips exploring our community and Sydney during the day.
We also hold cooking classes and sessions with a personal
trainer to offer advice on healthy food and living.
Call us on 9722 5200 or email us at ndis@woodville.org.au to find out more about our Leisure Link program
Subscribe to be notified of new developments in creating a better future.