Our teachers are specially trained in the Early Years Learning Framework, in order to observe and guide each child's unique development journey. In this way, it is our aim to naturally guide each child towards their full potential. As a result, Carramar Early Learning's graduating students are well prepared for school, and a life time of learning.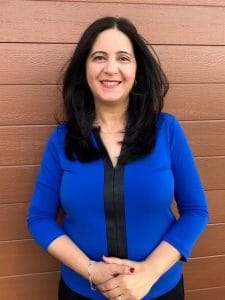 Shery Salib
Teaching Director – Carramar Early Childhood Education and Care Centre
Shery has worked within the early childhood education system for over five years. She has a strong passion for early education and for leading and supporting a team that provides the highest quality education and care for children.
Shery's is committed to maintaining and developing strong and respectful relationships with all of our families, and to ensuring positive outcomes for all the children who attend our centre. Shery will provide a safe and nurturing environment for the children under our care so that the children feel happy and comfortable.
As a trained and experienced teacher, Shery is very aware of the critical importance of quality early education for all children and thus will focus on learning that supports all the key milestones in a child's early life.
Shery has achieved her Bachelor of Education Early Childhood (0-8).
Want more information? Talk to us today.
Carramar Early Learning
7 Karella Avenue
Carramar 2163
Tel: 9726 2335
childcare@woodville.org.au
Subscribe to be notified of new developments in creating a better future.